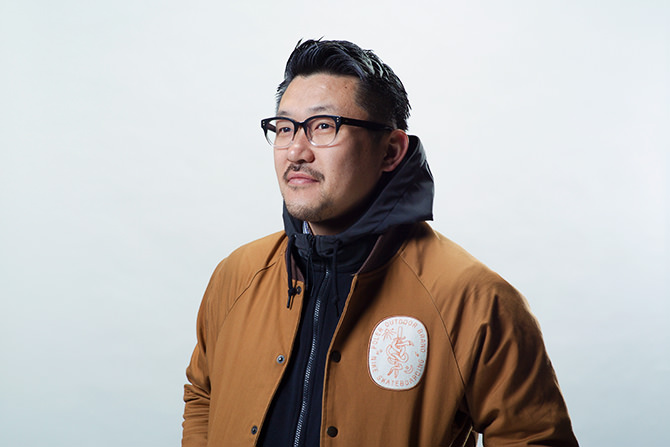 Born in Kanagawa in 1975, Saito began his career in New York in 2000 after graduating from Columbia University with a Master of Science degree in Advanced Architectural Design (MSAAD). Since then, he has been active in creative work at the Arnell Group, and returned to Japan upon being selected to participate in the Echigo-Tsumari Art Triennale. He produces works in the commercial art field that are three-dimensional and interactive while also being based on the firm grounding in logical thought that he cultivated through architecture. Saito has won numerous international awards. He currently serves as Director of Rhizomatiks Co., Ltd., while also lecturing part-time at the Department of Architecture in the Faculty of Science and Technology at Tokyo University of Science. He served on the juries for the 2013 D&AD "Digital Design" and 2014 Cannes LIONS "Branded Content and Entertainment" divisions.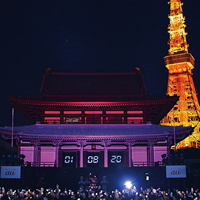 "FULL CONTROL TOKYO 2012"
Work used to implement the world of the FULL CONTROL Tokyo/Real TV commercial for KDDI's au mobile services offshoot. People chosen in a draw congregated at the temple of Zojoji, backing on to the Tokyo Tower, to experience controlling a live concert and the Tokyo streets with their smartphones. In a further experiment, others took part in the event via internet, using a dedicated app.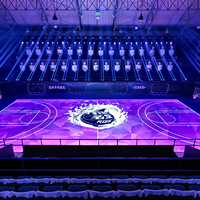 "NIKE 'house of mamba' LED basketball court"
LED basketball court work unveiled in Shanghai in August 2014. Sensors were attached to players to obtain positional data, opening up new possibilities for training and games. NBA player Kobe Bryant also tried out the court, which attracted widespread international coverage.