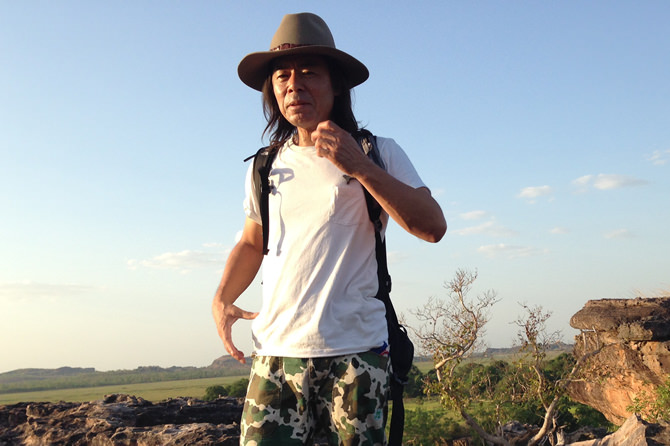 Acclaimed for capturing the essence of the 1980s with his multidisciplinary style of art, Katsuhiko Hibino has also turned art into a highly functional medium to vitalize local communities by engaging people in art production to help express their emotions. In 2013, he conducted the Sea Floor Exploration Art Museum project "Day-Before-Yesterday Ship" at the Setouchi International Art Festival, and staged solo shows at the Taro Okamoto Museum of Art, Kawasaki and the Yokosuka Museum of Art. Hibino teaches at Tokyo University of the Arts and serves as a director of the Japan Football Association. He was born in Gifu Prefecture in 1958 and completed postgraduate studies at Tokyo University of the Arts.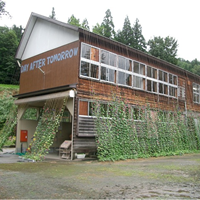 "Asatte Asagao Project"
Day After Tomorrow Newspaper Cultural Department 2003
The Asatte Asagao Project dates back to 2003 and the Echigo-Tsumari Art Triennale, when Hibino launched the "Day After Tomorrow Newspaper Cultural Project" based in a disused school building in the hamlet of Azamihira, Tokamachi, in Niigata, and began raising asagao (morning glories) with local residents. Seeds produced here have been taken all over Japan to corresponding initiatives by Hibino in other regions, connecting people in an ever-expanding network. At present the Project has 29 participating regions.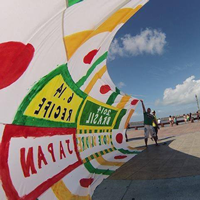 "MATCH FLAG PROJECT"
MATCH FLAG PROJECT, 2014
The MATCH FLAG PROJECT, a gesture of solidarity with the Japanese national soccer team and soccer fans worldwide, began when Hibino adorned the streets of Kumamoto with 300 flags ahead of a World Cup qualifier match in the city in 2009. Workshops were held nationwide to coincide with the World Cup year. Time spent discussing the competing nations, the Japanese team and so on while making such flags is a cornerstone of football culture. According to Hibino, "Soccer is culture, soccer is art."