L'Enfant dans les collections du Musée du Louvre

Exploring the theme "children in art", this exhibition brings a selection of about 200 masterpieces assembled from seven of the Louvre's curatorial departments (Egyptian Antiquities; Near Eastern Antiquities; Greek, Etruscan and Roman Antiquities; Paintings; Sculpture; Decorative Arts; Prints and Drawings) together under one roof.

■Sponsor: The National Art Center, Tokyo (NACT), Musée du Louvre, The Asahi Shimbun, tv asahi corporation
■Admission: Ticket purchase required
(click here for admission ticket prices)

■Official exhibition website:http://www.asahi.com/louvre09/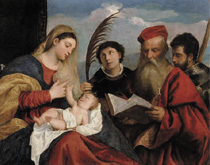 Tiziano Vecellio La Vierge a l'Enfant avec saints Etienne, Jérôme et Maurice 1517, oil painting on canvas
© RMN / René-Gabriel Ojéda /
distributed by DNPartcom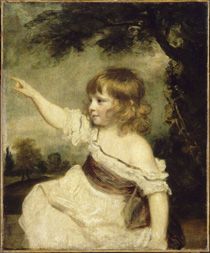 Joshua Reynolds Master Hare 1788
© RMN / Hervé Lewandowski /
distributed by DNPartcom

"Artist File 2009 - The NACT Annual Show of Contemporary Art" Exhibition

Presented in a solo exhibition format, this show introduces nine notable artists selected by the curators of NACT.

■Sponsor: The National Art Center, Tokyo (NACT)
■Admission: Free only on March 28 (Saturday). On all other dates, stated admission prices apply.
(click here for admission ticket prices)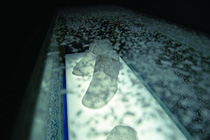 Photo of detail from Aiko Miyanaga's A Morning, A Calm Comes 2008 (Installation at the Busan Biennale 2008);
Photo: Aiko Miyanaga/Courtesy of the Mizuma Art Gallery

"Artist Talk" by the Artists of "Artist File 2009"

■Date/Time: March 28 (Saturday) 20:00-21:00
■Guest Speakers: Shingo Murai (20:00~20:30), Aiko Miyanaga(20:30~21:00)
■Place: 2F Project Exhibit Hall 2E


Shingo Murai "Individual 1" and "Individual 2" 2003, Photo: Tadasu Yamamoto

Shingo Murai


Photo of detail from Aiko Miyanaga's "A Morning, A Calm Comes" 2008 (Installation at the Busan Biennale 2008); Photo: Aiko Miyanaga/Courtesy of the Mizuma Art Gallery

Aiko Miyanaga

Outdoor exhibition of "Artist File 2009" artwork
Night screening of Shigeko Hirakawa's "Tree of Photosynthesis" documentary video.

■Date/Time: March 28 (Saturday) 17:59 (sunset) - 22:00
■Place: NACT, screening against the glass wall of the annex building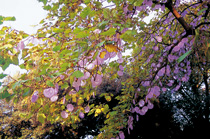 Shigeko Hirakawa Tree of Photosynthesis 2006 (Municipal Park, Argenteuil, France) Photo: Shigeko Hirakawa.

Accordion×Saxophone Jazz Session
"Artist File 2009" Exhibition - Special Live Performance

■Date/Time: March 28 (Saturday) 19:00-19:30
■Performers: Yoshiaki Sato (accordion), Kunikazu Tanaka (saxophone)
■Place: 1F Atrium

Yoshiaki Sato

Kunikazu Tanaka

Website: http://www.kuni-kuni.net

ThemePrograms
Hunt the art
Art Cube, "Artist File 2009", "3 Art Cubes"

For the Theme Programs Hunt the Art – Art Cube "Art File 2009", Art Cubes created by three artists currently featured in the "Artist File 2009 exhibition at The National Art Center, Tokyo: Naoki Ishikawa, Minoru Ohira, and Shingo Murai, will be exhibited.
"Souvenir from Tokyo" original postcard gift with purchase!

At the "Souvenir from Tokyo" Museum Shop from March 28 (Saturday) to March 29 (Sunday), all customers who make a purchase will received one original postcard gift.
Timetable
Map of Event Venues