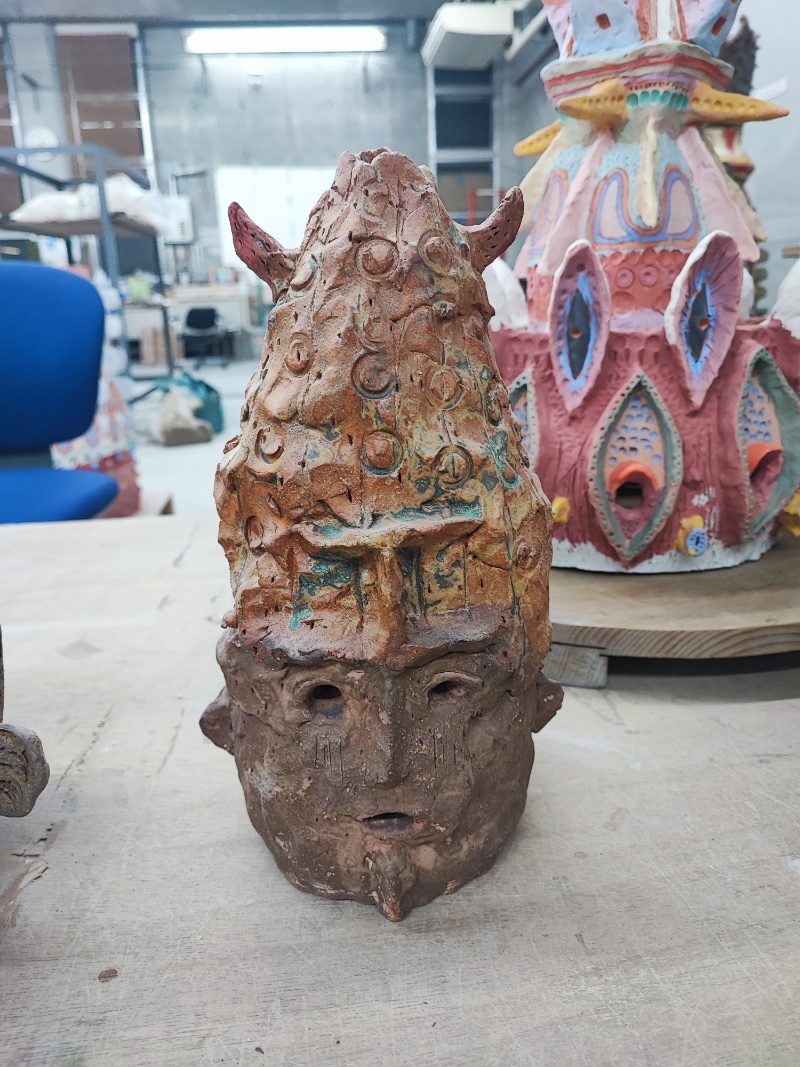 Naoki Koide
"JONICONIAN: Relics of an Unborn Kingdom"
May 20 - June 17, 2023
11am-7pm CLOSED: Sun, Mon, National Holidays
TOMIO KOYAMA GALLERY ROPPONGI
http://tomiokoyamagallery.com/en/exhibitions/koide2023/
Tomio Koyama Gallery is pleased to present Naoki Koide's solo exhibition, "JONICONIAN: Relics of an Unborn Kingdom."
Koide's sixth solo exhibition with the gallery since his previous show ten years ago comprises solely of new works centering on ceramic sculptures, drawings, as well as a selection of two-dimensional mixed media works that demonstrate new frontiers for the artist.
"JONICONIAN," as mentioned in the title of the exhibition, is a term coined by Koide to refer to an era in time that does not actually exist. "Relics of an Unborn Kingdom" reflects a world of fiction and fantasy that cannot be seen or does not have to be seen by anyone but oneself.
A magnificent and delightful world unlike ever seen before, which transcends the biases of thought, is conceived as a result of physical burdens and constraints. Such a world is full of mysterious charm that amuses and captivates us viewers.
Although there is no such thing as the "JONICONIAN" era, who is to say that it did not really exist? While encouraging such contemplations, Koide's works stimulate our imagination and introduces a new perspective as if venturing into parallel world. We hope viewers will take this opportunity to engage with the artist's latest oeuvre.
* For the latest information on opening hours, etc., please visit the website of each gallery/facility.
[Open]

5/27 11:00 - 19:00
5/28 Closed
[Address]

complex665 2F, 6-5-24 Roppongi, Minato-ku, Tokyo
[Phone]

03-6434-7225