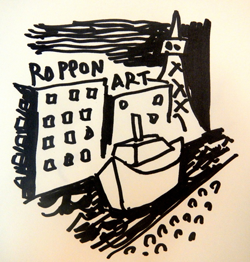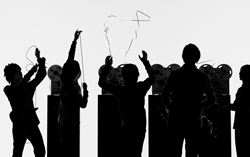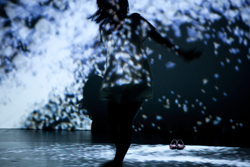 Art Fune Project
Hibino Katsuhiko x Open Reel Ensemble x off-Nibroll
Sendo Maru "SS The Pilot"
Anywhere you go in Roppongi on Art Night you may encounter Katsuhiko Hibino's all-night cruiser, the Sendo Maru"SS The Pilot", which also functions as a large screen projection device for off-Nibroll performances. Likewise, this flagship launches Art Night at the Ship Ahoy! Opening Act, accompanied by performances by off-Nibroll and music-word-video-dance group Open Reel Ensemble.
Hibino Katsuhiko
Born in 1958, Gifu. He has organized a lot of work shop which utilizes participants and the regional characteristics. Joined Roppongi Art Night in 2009, 2012. A professor at Tokyo University of the Arts. A member of the executive committee of the Japan Football Association Specialty.
Open Reel Ensemble
Starting in 2009. Their current project is to play an old-style open reel tape recorder and a modern computer together as a new musical instrument.
off-Nibroll
A unit by Yauchibara Miho, a choreographer of a dance company Nibroll and Takahashi Keisuke, a visual artist. Active in having their performance in various spaces such as a museum and a gallery.
Sa 17:55–Su 18:00
(off-Nibroll performances:
18:00 Roppongi Hills arena ;
21:30 Tokyo Midtown Courtyard;
23:30 The National Art Center, Tokyo entrance area)
All over the Roppongi area
Free