Shoji Toyama (Director of Saitama Triennale 2020)
Born in Kumamoto Prefecture in 1984. Shoji Toyama is a film director and producer.
He received his MA in Global Information and Telecommunication Studies from Waseda University in Tokyo. In 2012, the first feature film NOT LONG, AT NIGHT was officially screened at the Japanese Eye Competition division at the 25th Tokyo International Film Festival and received high acclaim. His latest work Winter Butterfly has won high acclaim overseas, including winning the Grand Prix at the 33rd Tehran International Short Film Festival Asia Competition. He served as Director General of the art project "Akasaki Wednesday Post Office" that took place at the former Akasaki Elementary School, which floats on the sea in Tsunami-cho, Kumamoto Prefecture, and gained much attention throughout Japan and received the Good Design Award 2014. He has been actively producing films and directing art projects and stage productions. He served as Director of the Saitama International Art Festival 2020.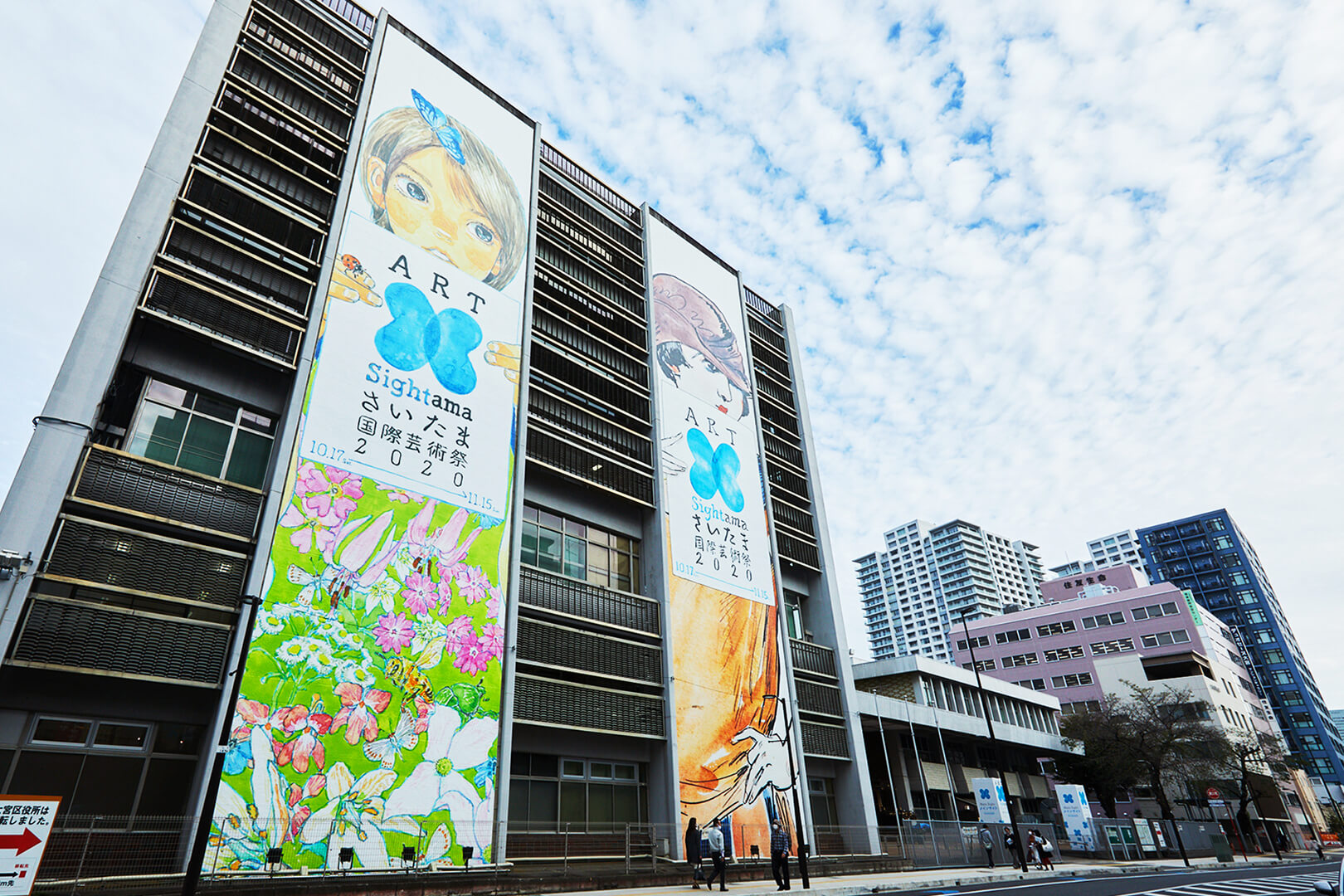 Courtesy: Saitama Triennale Executive Committee
Masato Nakamura (Artist, Director of Tokyo Biennale 2020/2021)
Born in Odate City, Akita Prefecture in 1963. Masato Nakamura is an artist and professor at Tokyo University of the Arts (Department of Painting). As an artist who is conscious of social issues, he pushes forth diverse art projects with focus on "art x community x industry". He represented Japan in the 49th Venice Biennale, 2001. He set up guerilla art projects, "THE GINBURART" in Ginza (1993) and "Sinjuku Shonen Art" in Shinjuku's Kabukicho district (1994). Since 1998, He has led the artist initiative command N and has developed various art projects to create new place for local community, including the international video installation "Akihabara TV" (Tokyo), "Himing" (Himi City, Toyama) and "Zerodate" (Odate City, Akita). He is taking on the challenge of developing the Tokyo Biennale, an art festival that will utilize the cultural and artistic resources underlying the city of Tokyo.
Tokyo Biennale Directors and Citizens Committee (in part), Photo: YUKAI
Aki Hoashi (Project Manager, Organizing Committee for Yokohama Triennale / Group Manager, International Group and Curatorial Group, Yokohama Museum of Art)
Aki Hoashi received in MA in Museum and Gallery Studies from City University, London in 1994.
She has been involved in art projects as an art coordinator, including the Arts Exchange Program in Asia at Japan Foundation (1997-2010), the Public Art Program at Nissay Research Institute (2000-2002), and ARCUS Project (as a director, 2003-2007).
In 2010, she was Assistant Secretary General of the Organizing Committee for Yokohama Triennale, where she later served as Secretary General from 2012 and has served as the Project Manager from 2015.
She is also the head of the International Group and the Curatorial Group at the Yokohama Museum of Art. She has also worked as an interpreter and translator.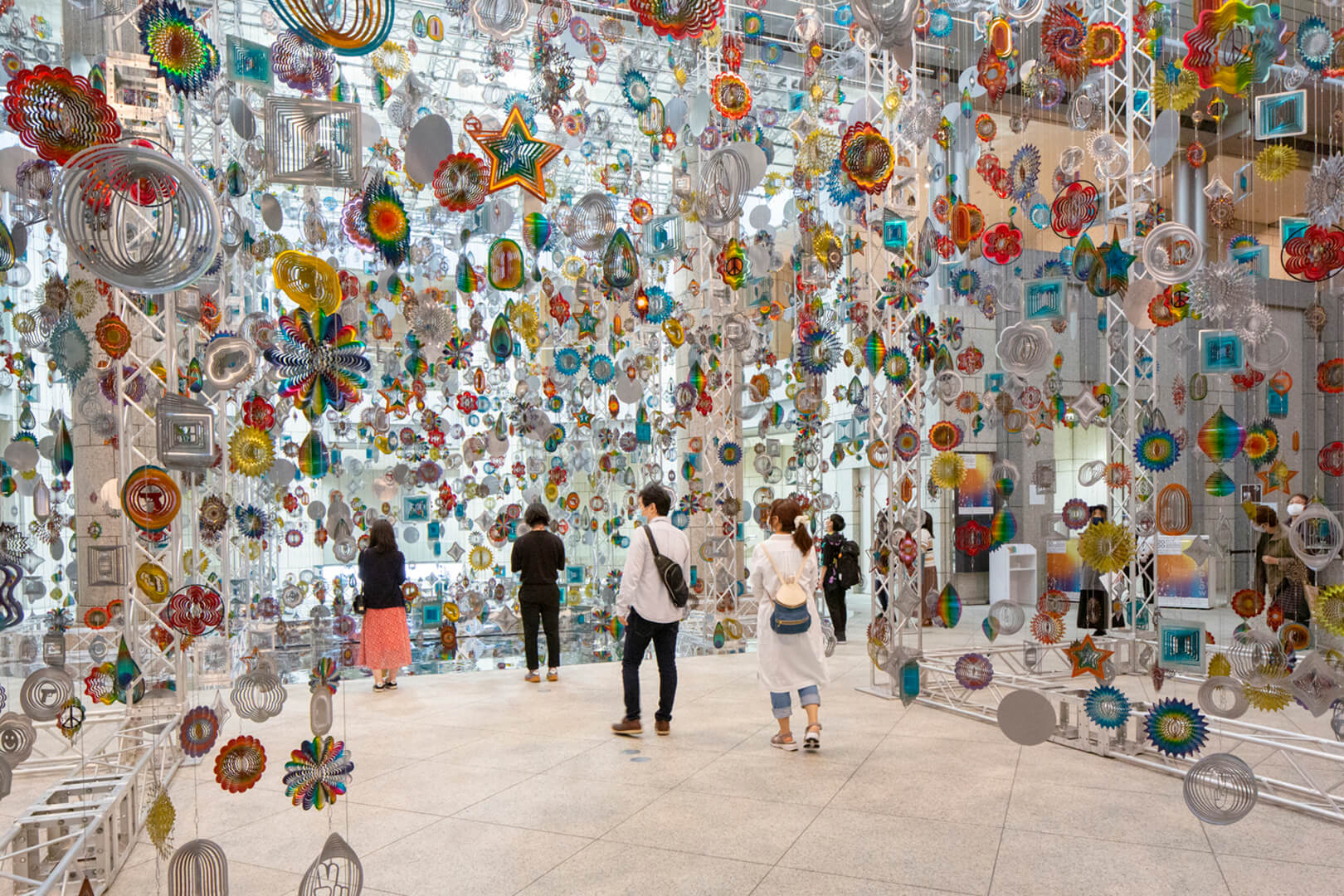 Nick CAVE
Kinetic Spinner Forest, 2016(recreated in 2020)
©️ Nick Cave
Installation view of Yokohama Triennale 2020
Photo: OTSUKA Keita
Photo courtesy of Organizing Committee for Yokohama Triennale