GALLERY MoMo Projects / Roppongi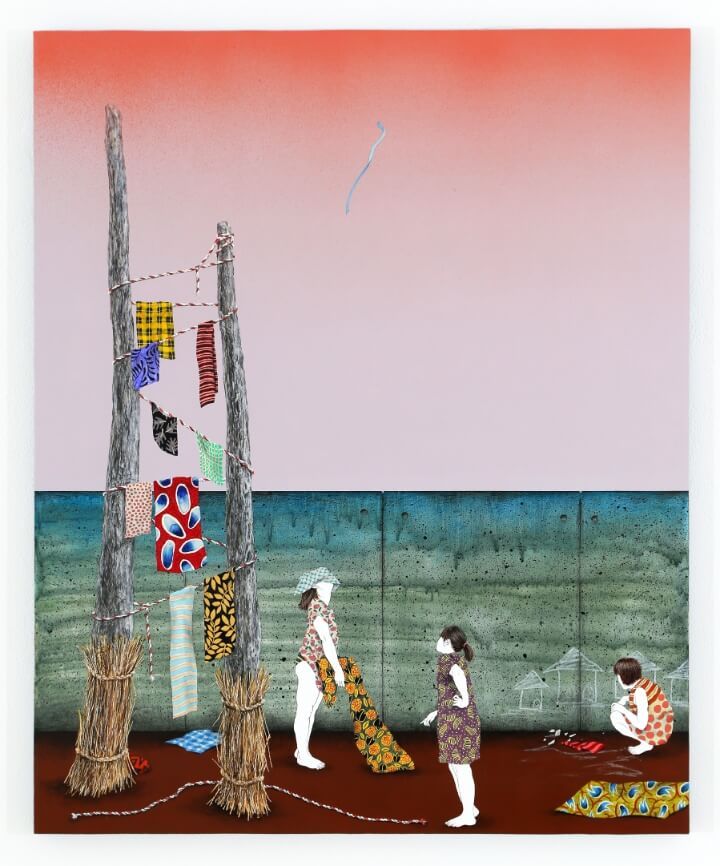 We will have a group show futured three artists: Chika Osaka, Yosuke Kobashi, and Katsumi Hayakawa.
Chika Osaka depicts people living comically and idiotically even though they are faced with harsh conditions in her works with the texts she wrote. She created the installations with the works and texts like setting up the stage.
Yosuke Kobashi represents the motifs around him with free-minded expression using a variety of materials such as oil and pastel with rich colors. His works include the elements that symbolize a society and ear full of diversity by the tolerant expression that are not categorized.
Katsumi Hayakawa designs the original paper printed with characters, lines, and programming languages and creates three-dimensional works like cityscapes. Employing the innumerable mirror plates, he succeeds to show virtual images and real images, existence and non-existence, and consideration of the relationship between the works and the viewers in seeing.
* For the latest information on opening hours, etc., please visit the website of each gallery/facility.
[Open]

9/17 12:00 - 19:00
9/18 Closed
9/19 Closed
[Address]

6-2-6 2nd Floor Roppongi Minato-ku Tokyo 106-0032 Japan
[Phone]

03-3405-4339