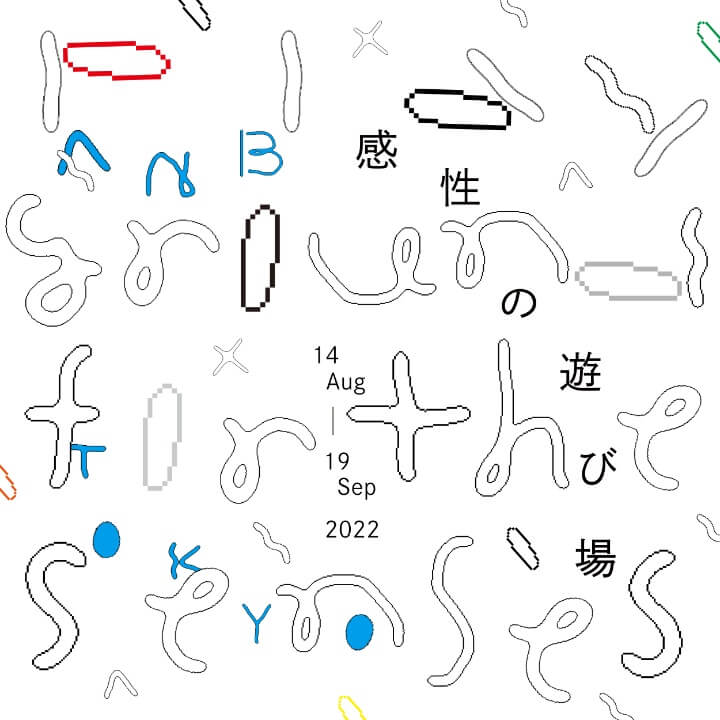 The art exhibit Playground for the Senses, which focuses on observation, possession, and consumption as its keywords, will be held starting on Aug. 14 (Sun.). The exhibit features nine artists who create expressions using reproducible materials and techniques or seek to reveal how we see "things" through ready-made products and digital images. It provides a glimpse into the making of such expressions and brings an imaginative perspective to the viewer's everyday life.
Exhibiting Artists: Kenta Ishige, Ayako Ishiba, Tatsuya Usui, Nao Osada, Saya Kubota, Shiho Saito, Motomasa Suzuki, Solaya Nagai, Sae Fujita
When: Aug. 14 (Sun.) to Sep. 19 (Mon./Holiday)
Thursdays and Fridays: 13:00-19:00 / Saturdays, Sundays, and Holidays: 11:00-18:00
Closed: Mondays, Tuesdays, and Wednesdays
Gallery Tours: Sep. 18 (Sun.) 16:00- / Sep. 19 (Mon./Holiday) 16:00- (max. 15 people per tour)
* Language: in Japanese
* Reservation required
* Please come to ANB Tokyo 2F before the tour begins.
* A ticket for the exhibit is required to join the tour.
* For the latest information on opening hours, etc., please visit the website of each gallery/facility.
[Open]

9/17 11:00 - 18:00
9/18 11:00 - 18:00
9/19 11:00 - 18:00
[Address]

5-2-4 Roppongi, Minato-ku, Tokyo
[Other]

500 yen (including tax) * 400 yen for online advance payment
Free admission for students * Student ID card required
Free admission for persons with a disability certificate, etc. and one assistant * Disability certificate required