■Message from our Main Program Artist
Seen from outside Japan, Tokyo is an extreme megalopolis. Like, a straight-out-of- Blade-Runner sort of metropolis. People may assume that beautiful robot girls walk around town.
Now, as far as the art that such a city has to offer goes, what feels truly real? My answer is manga. Manga is the Japanese art. But then there is also Western-style art. So I asked myself what would be the best fusion, the best collaboration of these two, and decided on Doraemon. The reason is because the subtle misalignment in reactions, a geographical variation in how this fusion is received around the world, is absolutely wonderful.
When I did a collaboration with Uniqlo that combined my flowers and Doraemon, the response from people in Asia was something along the line of, "Yes! You've nailed it, Japan! Doraemon! So cute, so cool! And now collaborating with art, too!" But in the West, it was: "Oh, a crossover between Murakami's usual flowers and some Japanese character. I'm not sure I get it, but nice!" This project aims to leverage these differences in reception and in the order of perception to show, in a tangible way, what people seek in art today.
Roppongi Art Night. This year, we'll be approaching it more from the perspective of our visitors from overseas than of Japanese people. I wonder how that'll turn out?
Well, I hope you'll come and see for yourselves.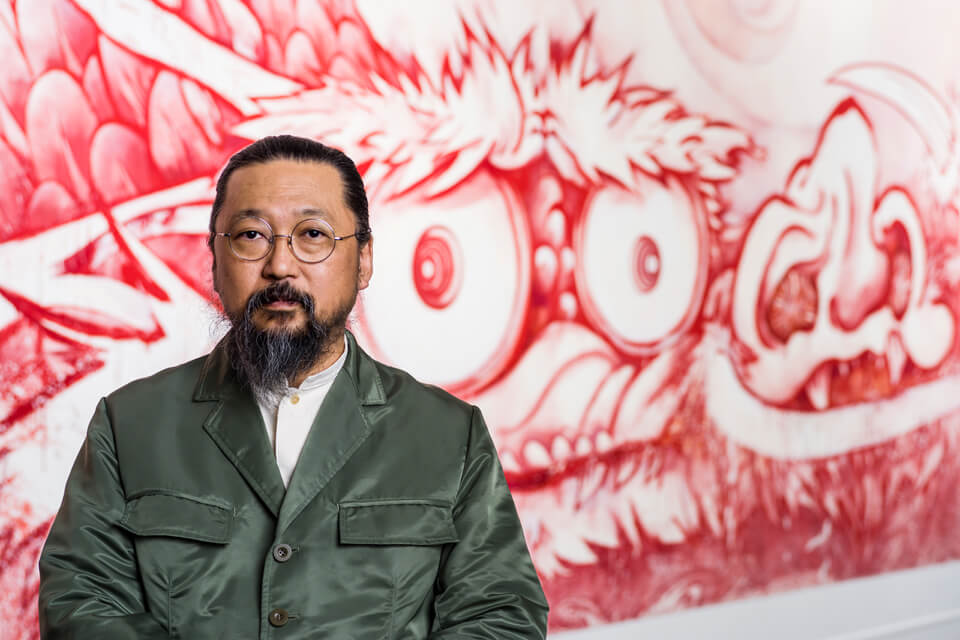 (Profile)
Takashi Murakami
Born in Tokyo in 1962. His "Superflat" theory reimagines the sources of Japanese traditional painting and contemporary art through the visual logic and underpinnings of anime and manga. Murakami has created many characters that are reflections of otaku culture, such as Miss Ko2 and Mr. DOB, producing sculptures with a high kitsch factor and hyper-two-dimensional paintings that represent the polar opposite of Western perspective. His cultural theories, which are based on Japanese subculture, do not only dismantle hierarchies between high and low: they offer a critical depiction of the postwar Japanese psychology, establishing a uniquely Japanese discourse in the context of the globalizing art scene. His collaborations with Louis Vuitton and activities that have focused on street culture and contemporary ceramics continue to win him new audiences around the world that transcend the domain of contemporary art. The final installment of his Superflat Trilogy, the exhibition Little Boy at Japan Society (New York) curated by Murakami himself in 2005, won the Best Thematic Show by AICA-USA (International Association of Art Critics United States). From 2007 to 2009, his first retrospective exhibition, ©MURAKAMI, travelled to four cities in Europe and the United States, including the Museum of Contemporary Art, Los Angeles. Since 2010, Murakami has held solo exhibitions at cities around the world, including the Palace of Versailles, the Al Riwaq Exhibition Hall, Doha, the Mori Art Museum, the Garage Museum of Contemporary Art, Moscow, and Tai Kwun Contemporary, Hong Kong,