Come to Roppongi on March 26 for the ultimate art festival in Tokyo!
Happening only once a year, a special and enchanting night of art awaits!
Don't miss this chance to see how the power of art transforms Roppongi into a truly extraordinary experience!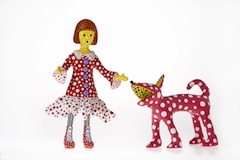 Yayoi-chan, Ring-Ring ©YAYOI KUSAMA
new work image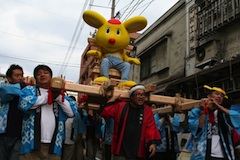 Hiroshima Art Project 2008
Antenna 2008
Roppongi Art Night 2011 is so much more than a rare chance to enjoy extended late night viewing hours at leading art museums. For one night only, the entire town of Roppongi becomes a giant gallery of art. Even local restaurants and cafes join the celebrations and stay open late into the night for festival visitors. Make plans to show up during "Core Time" from sunset (17:57) on March 26 until sunrise (5:36) to see the highlight art programs and events planned for this year.

This year's Roppongi Art Night features new works by the celebrated Japanese artist KUSAMA Yayoi and a festive parade of art mikoshi (portable shrines) created by artists at the cutting edge. Fusing the traditional Japanese matsuri spirit with the originality of talented artists, the art mikoshi will electrify the night!

Date:
03/26/'11 sat 10:00 >> 03/27/'11 sun 18:00
Core Time: 17:57 sunset >> 5:36 sunrise

Admission: Free (Fees will apply to some museum exhibitions and special programs)
Venues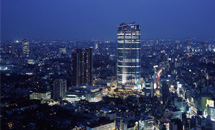 Roppongi Hills
Encounter awesome contemporary art installations!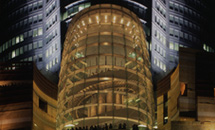 Mori Art Museum
Get acquainted with Marcel Duchamp Prize winning works until 6:00 AM!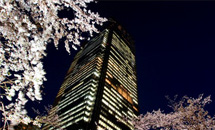 Tokyo Midtown
Immerse yourself in an all-night performance fusing music, movies and art!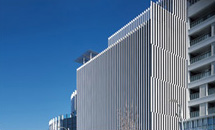 Suntory Museum of Art
Spend a night with amazing Japanese Art! Open until 23:00 on 3/26.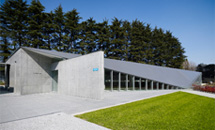 21_21 DESIGN SIGHT
Explore the wonder of the world of KURAMATA Shiro and Ettore SOTTSASS until 5:00 a.m.
The National Art Center, Tokyo
Extended hours until 22:00 on 3/26, and don't miss "TOKYO ANINMA! 2011" (2 days only!)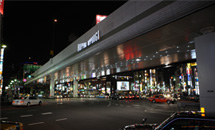 Roppongi shopping streets
Feast your eyes on the design-accented streets of Roppongi!